In chapter 1 Duke shares his experiences, when he was homeless living on the city streets. This is a re-enacted photo of the real Duke showing you what he looked like when he was homeless. Don't you just love his cute little red backpack?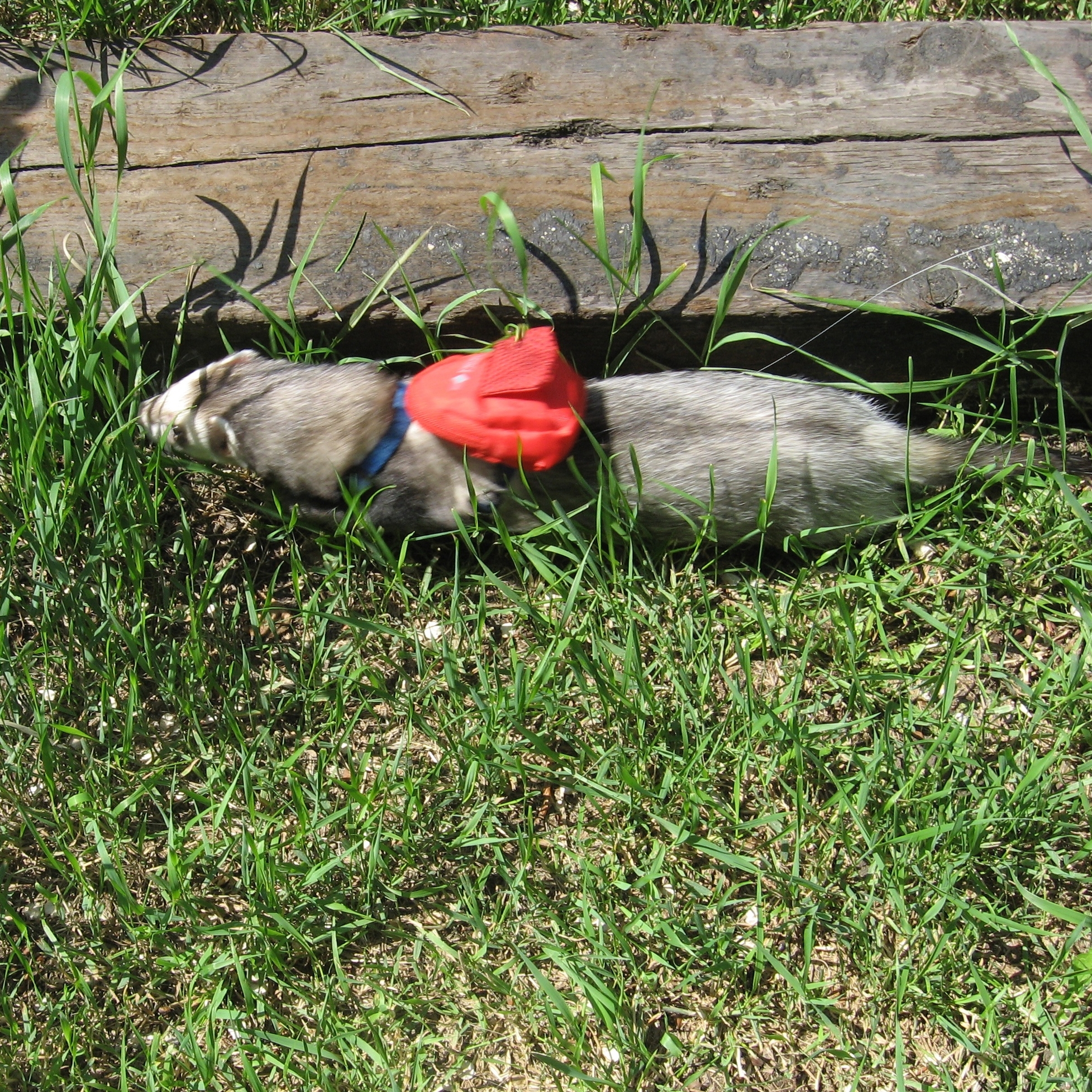 Look at him move at speeds so fast that his little red backpack is just a blur!
What's that sound? He's fully alert here.
Here Duke is demonstrating what he looked like when he rummaged through the trash for scraps of food. He's happy the skunk bully was not here to help him re-enact this photo like in his book.
Yummy! (NOTE: Cheerios are not good for ferrets. There was no actual food, raisins or Cheerios to be found in this photo.)