Duke walks down the well-worn path with his caregiver.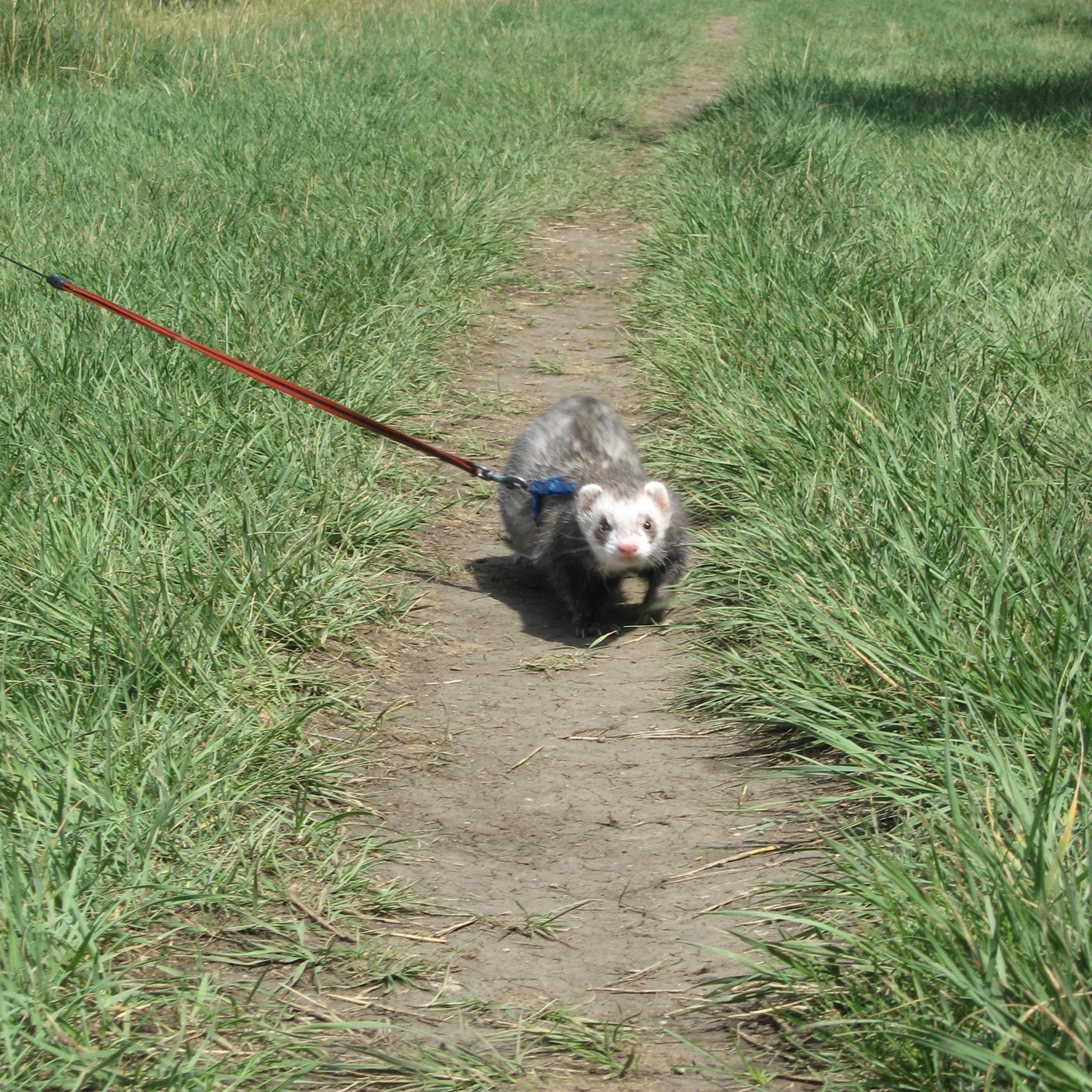 Look at the intense alertness on his face as he walks home.
Who knew his short little legs could move so fast.
Duke wanders off the path into the tall grass and gets himself lost. He runs into some trouble in this tall grass. You can read more about that in chapter 3.