This was Duke's first day in his caregiver's home. Look how skinny the poor little guy was.
This was also Duke's first day in his home and he was already getting himself into trouble by stealing and stashing the dog's toy.
Duke loved to sleep. He could sleep anywhere. He could sleep with the cat.
In his hammock. This was shortly after he was rescued.
In my shirt. That's one thing about ferrets. If there are clothes or blankets on the floor, I have to step carefully because there could be a ferret sleeping inside.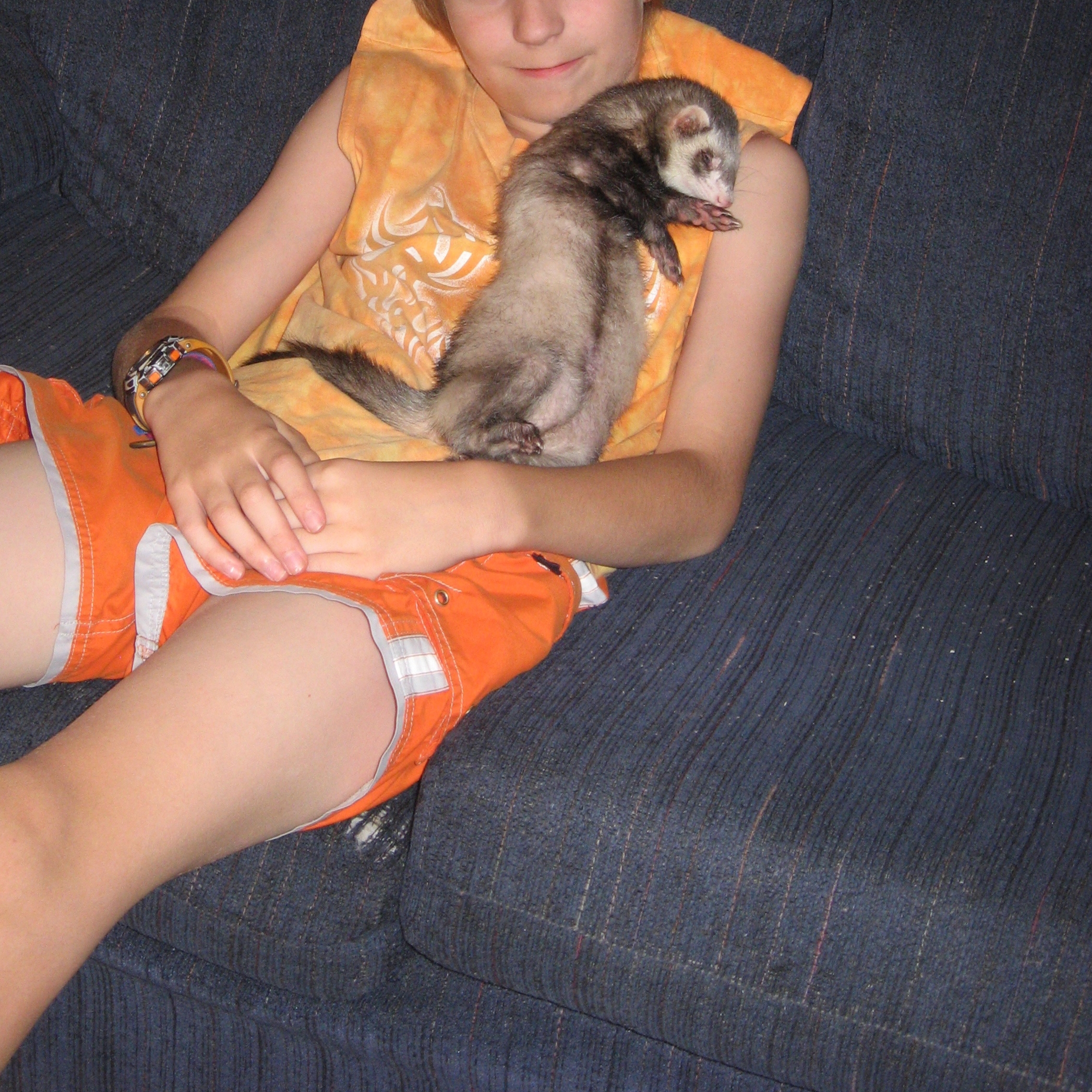 Again with the cat. This was taken when he was older and sick.
Again in his hammock, but this time with his tongue sticking out.
In his bed with his favourite blankie
In a pile of shredded paper
In a cloud. Just kidding, but it looks like a cloud doesn't it? It's stuffing that's used for making pillows or stuffed animals, etc.